Vaginal Discomfort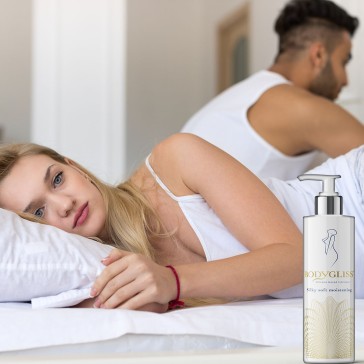 Vaginal discomfort is a general term that refers to any condition that causes itchiness, irritability or pain in the vagina. There are numerous causes of vaginal discomfort and most women will have at least one experience of this condition over the course of their lives. You can read more about them through this link.

Can Bodygliss lubricants help?
Yes, if the vaginal discomforts cause dryness, the BodyGliss Female Care and Comfort can help. It protects and moisturizes the vagina making sexual intercourse possible and pain free. It is better then water based lubricants because they can cause bacteria infections. The BodyGliss Female Care and Comfort is made with only the purest form of silicone, which is vegan and completely hypoallergenic. For a smooth and soft vagina.

The medical lubricant of BodyGliss can be used by all women who experience vaginal dryness or discomfort.
Lubricant products to support Vaginal Discomfort problems