Lubricant and massage oil in one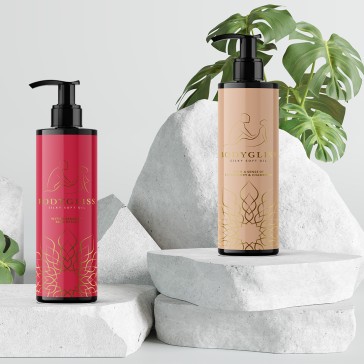 A lubricant that also works as a massage oil has a huge benefit because a moment that starts with a great massage has a bigger change to end up in great sex. BodyGliss uses the purest oils with a skin nourishing effect that is also suitable for sexual intercourse. The texture of BodyGliss is silky soft without losing the real feel of the touch of your partner.

Benefits
BodyGliss massage oils have a long lasting effect without getting sticky or drying up. It makes the skin feel soft and smooth. We use natural aromas for a delicate sensation. The lubricants are hypoallergenic so they are suitable for sexual intercourse.

For who
BodyGliss massage and lubricants in one are suitable for everybody that wants to start with a sensual massage that ends in wonderful sex.
Lubricant and massage oil in one products