Lubricants for anal use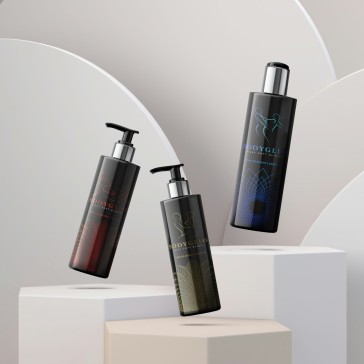 To make anal sex easy and joyable it is advised to use a lubricant. For anal use you need a lubricant that provides a protective layer without taking away the feeling. BodyGliss provides this by using the purest silicone oil. It will make the anal sex smooth and easy.

Benefits
Silky soft texture, long lasting effect. Compatible with condoms. Odorless and tasteless. The pure silicone oil of the highest quality provides extreme smoothness and a long lasting gliding power without getting sticky.

For who:
The BodyGliss adventures lubricant is specially developed for men to enjoy anal adventures without inhibitions.
Lubricants products for anal usage
Silky soft gliding - 150ml - pure

Gives a wonderful, sensual feeling and extreme smoothness. Long lasting without getting sticky. For extensive joy, more intense and faster orgasms.

Silky soft lubricant

LGBTIQ+ lubricant

The silky soft LGBTIQ+ lubricant is especially developed for a community that includes everyone.

LGBTIQ+ lubricant

Silky soft Adventure - 250ml

Specially developed for men. With pure silicone, formulated to enjoy adventures without inhibitions. The very best ingredients provide long-lasting pleasure, extreme smoothness, without getting sticky.

Pure silicone lubricant, 250ml