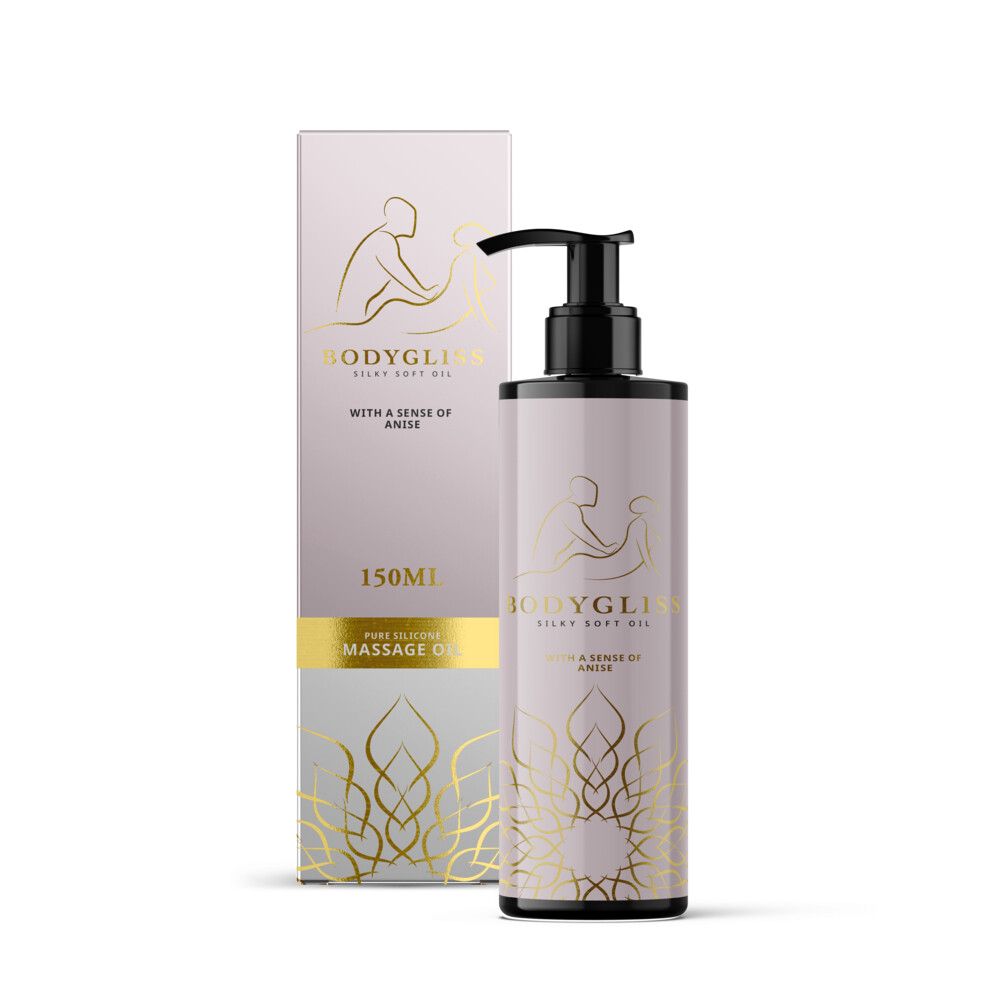 BodyGliss Massage - Anise 150ml
Sensual massage oil and lubricant in one, 150ml
For sensual massages full of pleasure and intimate contact. With the sensory and mysterious scent of star anise.
Elevate your senses to exciting heights with passionate massages and release yourself to bask in the sensual feeling of your partner's touch. The effects of the long-lasting, sensual silkiness will transport you to a state of pure joy. The lubricant qualities of the massage oil are a perfect enhancement for your most sensual moments. The exotic scent of anise arouses your sensuality. BodyGliss is your perfect firestarter.

DIMETHICONE, DIMETHICONOL, AROMA, TOCOPHERYL ACETATE


Use it as often and wherever you want. Abundant and long-lasting smoothness. Due to the pure ingredients, sexual contact is no problem. It is oil based so it can stain the sheets, but is easy to wash out at 60 degrees.