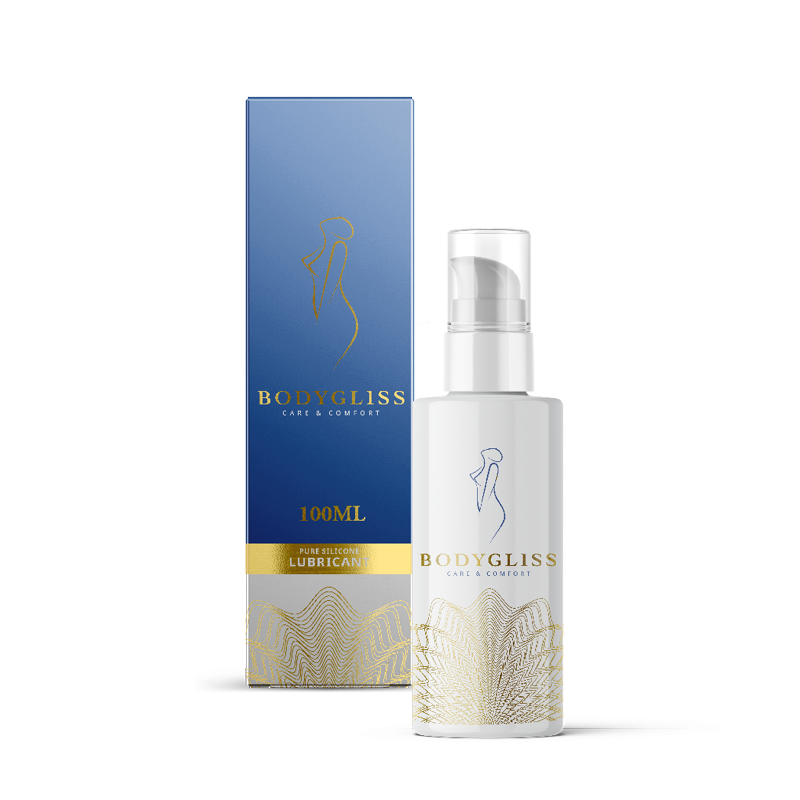 Female Care & Comfort - 100ml
Medical lubricant
Immediate relief of vaginal discomforts. For care free and pleasant sexual contact.
BodyGliss Care & Comfort helpt bij vaginale droogheid en maakt intiem contact zorgeloos en fijn. Alleen de zuiverste ingrediënten van de hoogste kwaliteit worden gebruikt om de vagina te kalmeren en te hydrateren. Met een vleugje vitamine E bekend om zijn herstellende werking bij vaginale symptomen.

Bodygliss zorgt voor extreme glad- en zachtheid en een langdurig effect. De op siliconen gebaseerde formule zorgt voor een beschermende laag. Geeft je een comfortabel en veilig gevoel over intieme momenten.

BodyGliss gebruikt de hoogwaardige pure en duurdere variant DIMETHICONE silicone olie in een hoog percentage wat een beschermend laagje en een hoog glijdende vermogen geeft. Het in de meeste merken aanwezige goedkopere cyclopentasiloxane is weggelaten vanwege milieubezwaren. Verder is er Vitamine E toegevoegd om haar helende werking. Uiteraard is BodyGliss Care & Comfort hypo allergeen, geschikt voor de gevoeligste momenten en volledig hormoonvrij.


DIMETHICONE, DIMETHICONOL, TOCOPHERYL ACETATE

BodyGliss geeft onmiddellijke, langdurige verlichting van vaginale droogheid. Het is hypo-allergeen, geurvrij, bevat geen conserveringsmiddelen, geen zaaddodende middelen en is veilig en dagelijks te gebruiken.