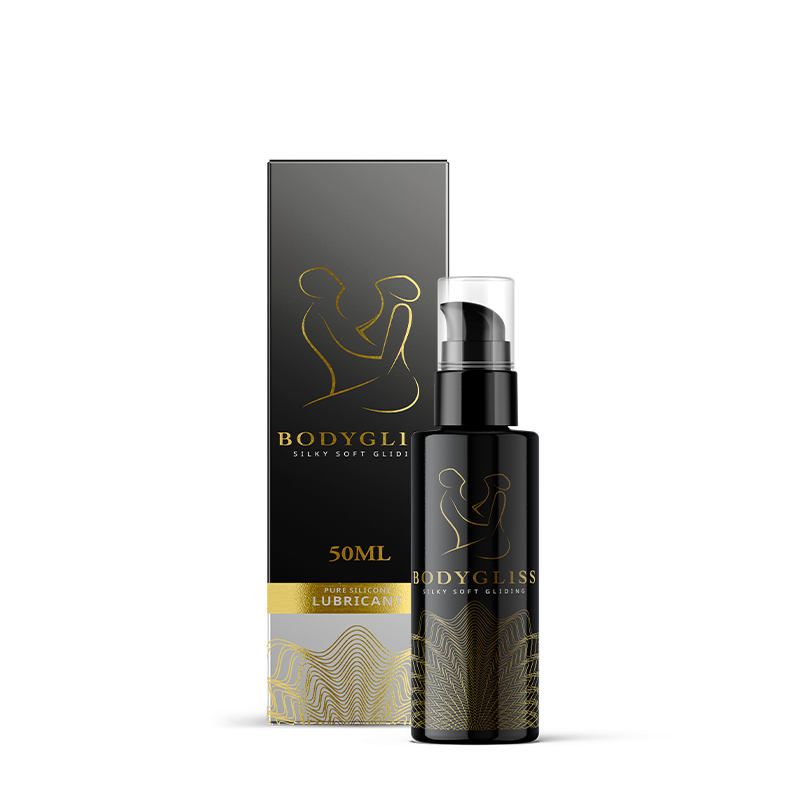 Silky soft gliding - 50ml - Pure
Silky soft lubricant
Gives a sensual feeling and extreme smoothness. Long lasting without getting sticky. For extensive joy, more intense and faster orgasms.
BodyGliss gives a wonderful, sensual feeling and extreme smoothness. The most pure, high quality silicone makes BodyGliss longer lasting then any other brand without getting sticky. For extensive and pleasant enjoyment. BodyGliss makes orgasms come faster and more intense.

The characteristics:


Silky soft texture

Long lasting effect

Does not get sticky

Also for anal use

Compatible with condoms

Hormone free, odorless, hypoallergenic

No spermicide


The lubricants and massage oils of BodyGliss are compatible with all kind of toys.


BodyGliss uses the high-quality pure and more expensive variant DIMETHICONE silicone oil that provides the extreme smooth gliding ability. The cheaper CYCLOPENTASILOXANE present in most brands has not been added due to environmental concerns. BodyGliss is hypoallergenic and has no additives.


DIMETHICONE, DIMETHICONOL, TOCOPHERYL ACETATE

Turn the pump till you can push it and apply the lubricant wherever you want. Also suitable for anal use. The lubricant is not a contraceptive and does not contain spermicide. Pay attention; close well after use and turn pump on lock, oil has the property to "creep".