Vaginal Dryness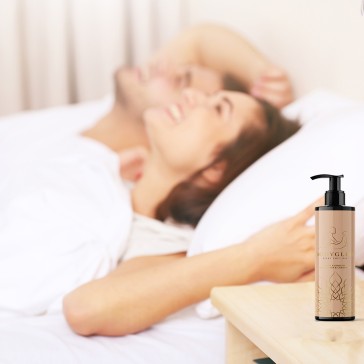 Vaginal dryness is a painful symptom that affects a person's quality of life. It can cause pain during sitting, exercising, peeing and sexual intercourse. Normally, your vaginal lining is lubricated with fluid that helps keep it thick and elastic. Vaginal dryness happens when the tissues in your vagina are dry, thin and not well-moisturized. This leads to discomfort, especially during sex.

What are the possible causes of vaginal dryness?
In many cases, vaginal dryness happens when estrogen levels decrease. This occurs naturally as you age or during menopause. Menopause is when your menstual period ends and you can no longer become pregnant. When estrogen levels decline, the skin and tissues of your vulva and vagina become thinner and less elastic, and your vagina can become dry.

Certain health conditions or treatments for health conditions can also cause vaginal dryness. Vaginal dryness can result from:
Breastfeeding and childbirth.
Birth control pills or any form of hormonal birth control.
Cancer treatments including chemotherapy and hormone therapy.
Diabetes.
Medications, including anti-estrogen medications (treating uterine fibroids or endometriosis, certain antidepressants and antihistamines (treatment for itchy eyes and runny noses).
Removal of your ovaries (oophorectomy).
Sjogren's syndrome (an autoimmune disorder that can cause dryness throughout your body).
Not being sexually aroused.
Using scented or perfumed soaps, sprays and washes around or in your vagina.

How Bodygliss lubricants products help
The BodyGliss Female Care and Comfort is developed especially for vaginal discomforts. It contains Silicone in its purest vegan form. It brings a protective layer in to the vagina so you can have sexual intercourse without being afraid of pain or irritation. You can use BodyGliss also to bring relief to vaginal discomforts by applying it inside the vagina during the day.

BodyGliss Female Care and Comfort is suitable for all women.
Lubricant products to support vaginal dryness issues