Menopause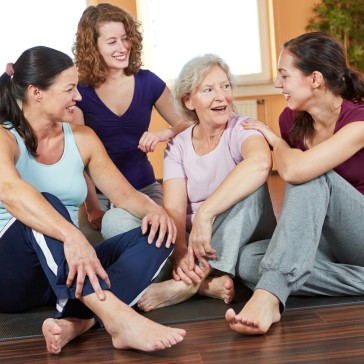 Vaginal dryness occurs at any age. It's most common in women or people assigned female at birth (AFAB) during or after menopause when estrogen levels decline. The hormone estrogen helps keep your vaginal lining moisturized and healthy. Low levels of estrogen cause your vaginal walls to become thin and dry. This is a common condition of menopause called vaginal atrophy.

What does a dry vagina feel like?
Vaginal dryness causes discomfort and pain in your vagina, especially during sex. A dry vagina may also cause:
Burning and itching.
Bleeding after sex due to your vaginal wall tissues breaking open.
Soreness in your vulva.
Recurrent urinary tract infections (UTIs) or yeast infections.
Needing to pee more often.
Not wanting to have sex.
Less moisture in your vagina leads to less moisture in your vulvar area (external genitals). This means you can feel dryness or irritation when putting on your underwear or during normal activities like walking or sitting.

Can Bodygliss lubricants help?
Yes, if the vaginal discomforts cause dryness, the BodyGliss Female Care and Comfort can help. It protects and moisturizes the vagina making sexual intercourse possible and pain free. It is better then water based lubricants because those can cause bacteria infections. The BodyGliss Female Care and Comfort is made with only the purest form of silicone, which is vegan and completely hypoallergenic. Also suitable for daily use and a more comfortable feeling, you can apply it into the vagina. For a smooth and soft vagina.

The medical lubricant of BodyGliss can be used by all women who experience vaginal dryness or discomfort.



Lubricant products that support you with your Transition