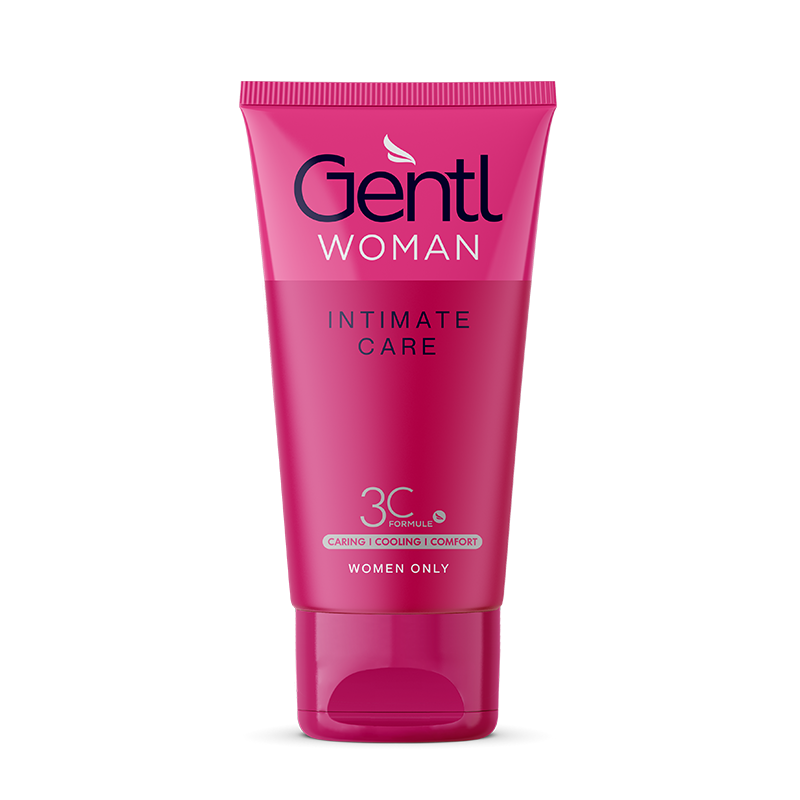 Gentl woman 50ml
Zijdezachte verzorging voor de bikinilijn, 50ml
Gentl woman Intimate Care is verzorging na het ontharen van de bikinilijn. Het helpt tegen irritaties, jeuk of bultjes. Geschikt voor de gevoelige huid.
Van de vrouwen onthaart zo'n 82% de schaamstreek. Er zijn veel producten voor het ontharen zelf, maar producten die na het ontharen écht goed verzorgen en de huid helpen herstellen, zijn schaars of überhaupt niet verkrijgbaar.

Gentl woman Intimate Care
Gentl Intimate Care verzacht, verkoelt en verzorgt de intieme zone. De crème geeft direct verlichting bij irritaties als roodheid, jeuk of bultjes. Het is geschikt voor de meest gevoelige huidtypen en bij uitstek geschikt na het ontharen.


Gentl herstelt en houdt de huid soepel bij wrijving en is daardoor extra geschikt voor sporters. Niet onbelangrijk; de smaak en geur zijn aangenaam en vormen dus geen seksuele beperkingen


Gentl bevat alleen hoogwaardige ingrediënten die een goede werking garanderen. Symcalmin en Aloe Vera zuiveren en helpen de huid herstellen. Menthyl lactate haalt de warmte en roodheid uit de huid en geeft de hele dag door een droog en fris gevoel. Ingrediënten als Argan olie, shea butter en amandelolie verzorgen en verzachten de huid. Glycerine zorgt dat de huid goed gehydrateerd blijft. Capislow remt bij regelmatig gebruik de haargroei.

Geschikt voor dagelijks gebruik. Dit remt ook de haargroei. Na het ontharen of douchen een dun laagje zacht inmasseren. Het kan even een licht tintelend gevoel geven, zeker als je wat meer naar de intiemere delen smeert. Maar dit kan geen kwaad en geeft een verkoelend effect.