I thought sex was just out of the question for us.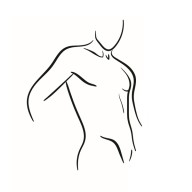 We had actually given up. Sex hurt my wife more and more. Sometimes even bleeding. We love eachother. We have a very nice marriage. But this is something we both miss. I certainly. My wife tried it once for me. But if it hurts, the fun wears off quickly.

Coincidence does not exist. In my work I help a woman with the construction of her garden. I politely ask about her job. She tells that she has a business "in love". And she asks me questions that I would never have answered in my life in any other situation. A week later, when selecting the tiles, she gives me a package. With the advice to use the amount generously, especially the first moments. And with the accessories you can relax and take time for each other.

What she gave me was a beautiful black box containing BodyGliss lubricant, exciting assignments and some accessories that made us blush. But we enjoyed it, had fun and also shed a tear.

I stood at her door on Monday morning with the largest bunch of flowers. On behalf of my wife and me. We really haven't had wild sex every day since then. But we are intimate again without fear. If we feel like each other, we know that it is possible without pain.

I'm sharing this anonymously, because it's not something you just tell. But I am grateful to the BodyGliss lady with her love company for her openness. And I'm sharing my story because I'm sure there are more couples with similar issues. And so there is a solution. Bodygliss.