A dry vagina really sucks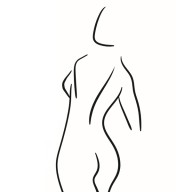 Always a painful feeling after sex. Always a little uncomfortable walking. Peeing feels like there is a wound. And then all your friends who say that with them "the tap is always open" or "so wet, it just overflows". GRRRR keep your mouth shut. A dry box just sucks.

Of all places I was on Vrouw! fair in Leeuwarden. My friends are laughing at a booth with a poster: Moistens the vagina. Hmm they can laugh but I walked back anyway. BodyGliss lubricant. Stop it, I actually tried lube once. Now the lady says: this is quite different. Quite a story about the ingredients, I had already lost them. She looks at me and says it really bothers you.

She hands me a bottle: "Go to the toilet, apply it. Everywhere and especially good on the inside. I'll see you again at the end of the day if it still feels soft and supple"

I've been using it for two years now. Sometimes just during the day. Always with the sex. It seems like I need it less and less, because that box is not so dry anymore. But my boyfriend and I just think it's horny and delicious.

Good stuff. Thanks!