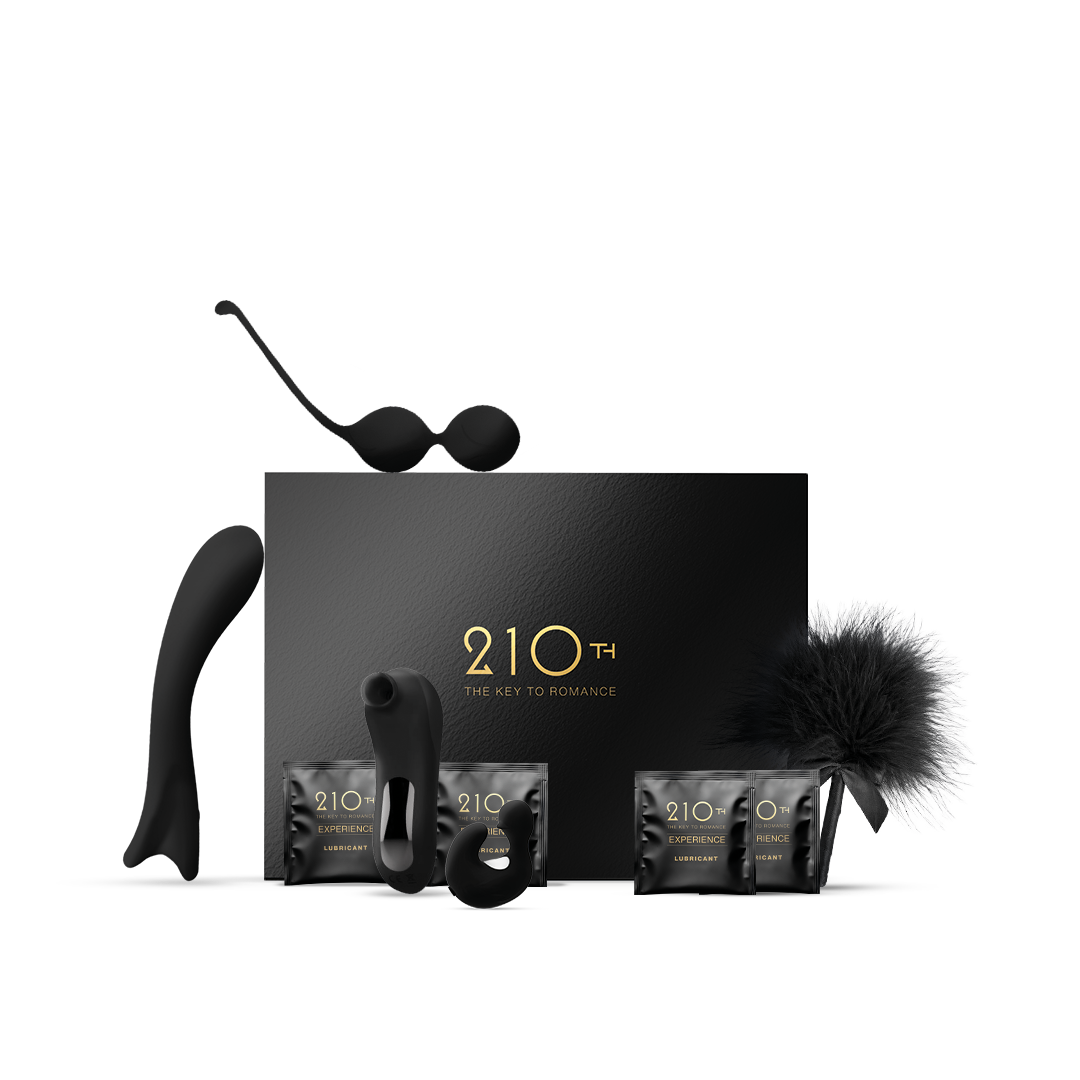 Ladies Box
Box full of erotic accessoires
Various erotic accessoires to fully enjoy special time by yourself. An elegant 10 function rechargeable vibrator. Olivia, that equals oral satisfaction. The cuties little Duckie with his exceptional strong motor that will surely take you to heaven. And ma
Because you are worth every bit of joy and attention that is given to you.

Jackie, a classy vibrator with 10 functions, Olivia, with her unique sucking mechanism that brings you the most intense orgasms, the cutiest little duckie that sends you straight to heaven, vagina balls, a tickler, lubricant, 210th satin storage bag, This set comes to you in a luxury 210th storage box and is worth over € 155,=.

Various erotic accessoires to fully enjoy special time by yourself.


210th body cream
A luxury 10 function rechargeable vibrator.
The cuties little Duckie with his exceptional strong motor that will surely take you to heaven.
Olivia, with a unique sucking mechanism that will bring the most intense orgasms.
A set of love balls.
A tickler
Samples of massage oil and lubricant.


Enjoy me time. Because you deserve it.